Are you passionate about creating impact? Would you like to apply micro-economics to real-world problems? Do you want to work on projects across various sectors and disciplines?
We would love to hear from you! – recruitment@ecri.nl
We are always on the lookout for candidates with:
A (post)graduate degree in Economics or Econometrics
Strong analytical and technical skills
A clear and precise writing style
The ability to explain complex concepts to non-economists
Fluency in English and/or Dutch
A passion for applied economic research
Thank you for your interest in our organization. At this moment we have no open vacancies. However, we are always on the lookout for talented professionals!
Feel free to get in touch by sending us an open application outlining how you can contribute to our organization – recruitment@ecri.nl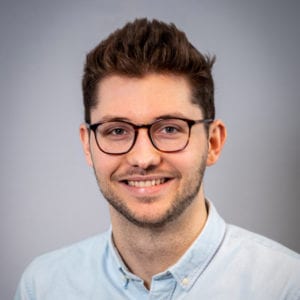 Researcher, MSc Erasmus University Rotterdam
"What attracted me to ECRi the most is that they recognize the immense potential of academic research and use it to generate societal impact by applying it to solve real-world challenges."